ALL INDIA SAINIK SCHOOL ENTRANCE EXAM RESULT 2022
ALL INDIA SAINIK SCHOOL ENTRANCE EXAM RESULT 2021
Facilities For All students
"You can teach a student a lesson for a day; but if you can teach him to learn by creating curiosity, he will continue the learning process as long as he lives."

Deep Knowledge For All Students
Mother Pride Academy coaching is a leading Instituin preparation of Written examination for Defence Services. It is a name recognized at National level as a Defence Career Academy.

Daily Test As Per Syllabus
All India Sainik School, Military school, RIMC Entrance Exam is the exam which students have to qualify for getting admissions in Sainik School, Military school and RIMC

Fully Solved Sample Paper
The objective of the Mother's Pride Academy is to get ready the pupils to lead as a reputed officer in Defence Services of the nation.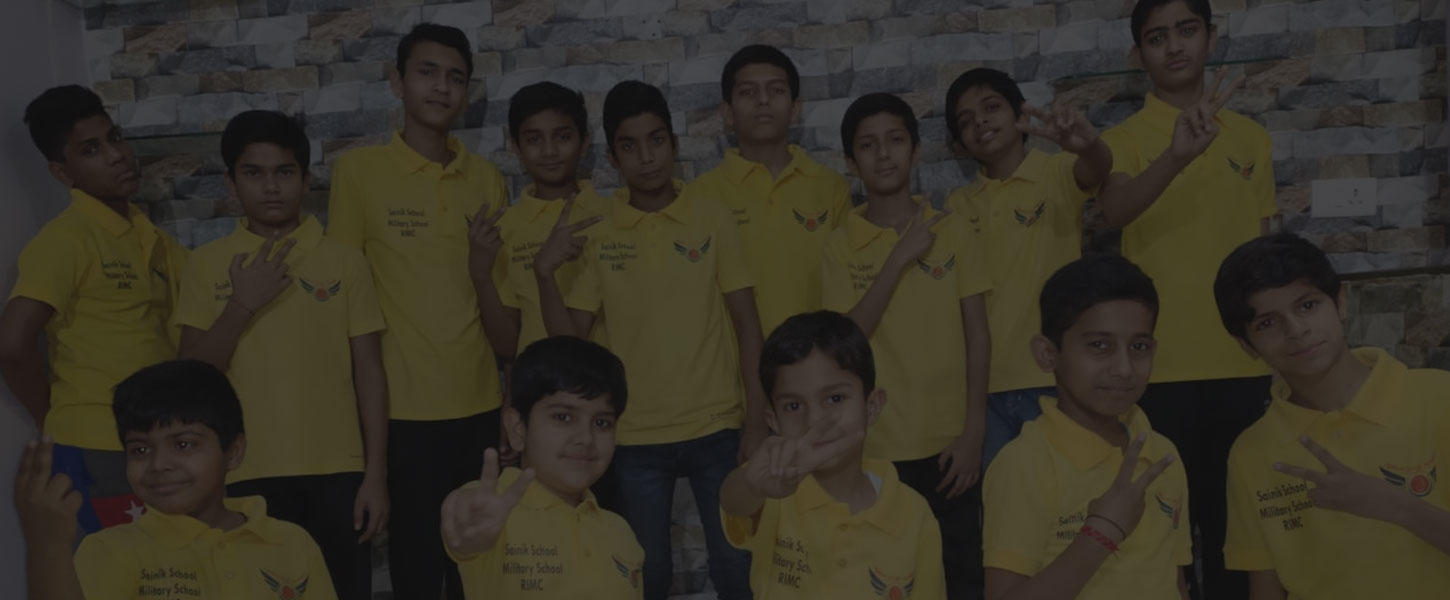 Empowering children to reach their potential.
Faculty
Highly qualified, experienced and permanent faculty.
Graded Assignments
Graded assignment based cases for students of different potential.
For Scholars
Separate scholar section for Meritorious students (90% and above).
---
Information
Flow of information to parents through regular SMS / website / app updation regarding students attendance & results.
Omr Based Exams
Latest techniques used for assignment making, test creation and test checking (OMR systems). OMR based exam are here from the next month of coaching, so children will mentally prepare for the exam.
PTM Facility
Parent Teacher Meeting (PTM) only on request through Parents Block given in Subject DPR Sheet.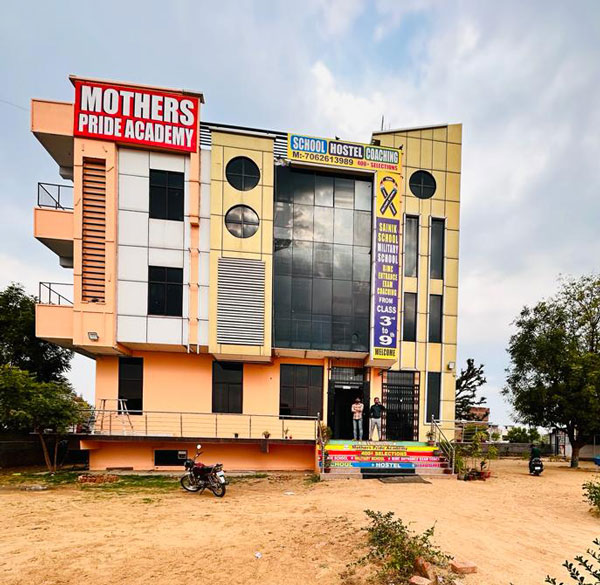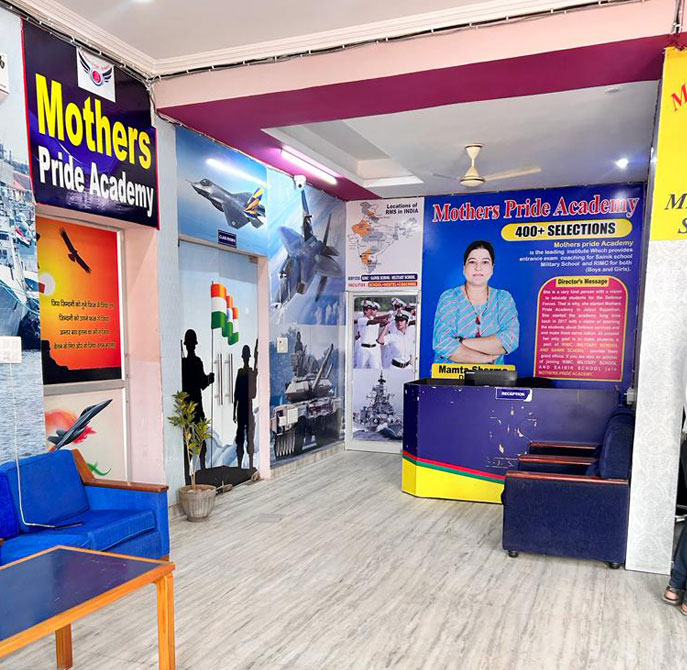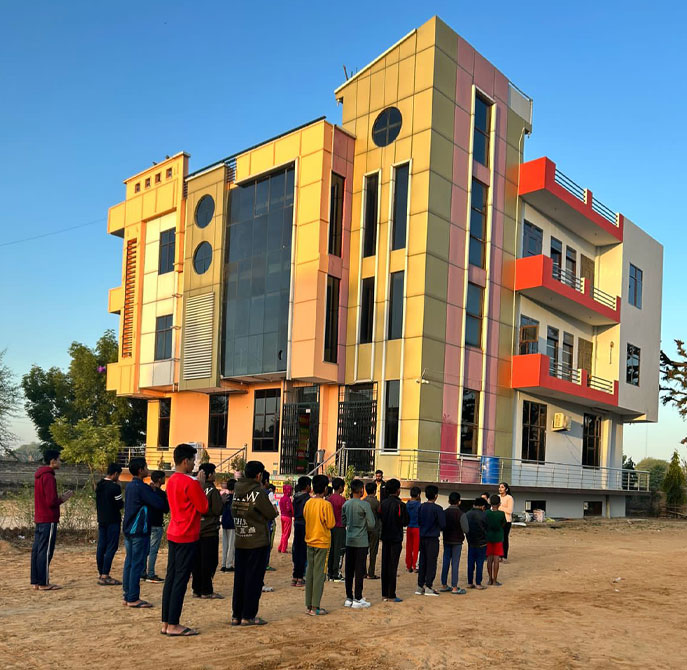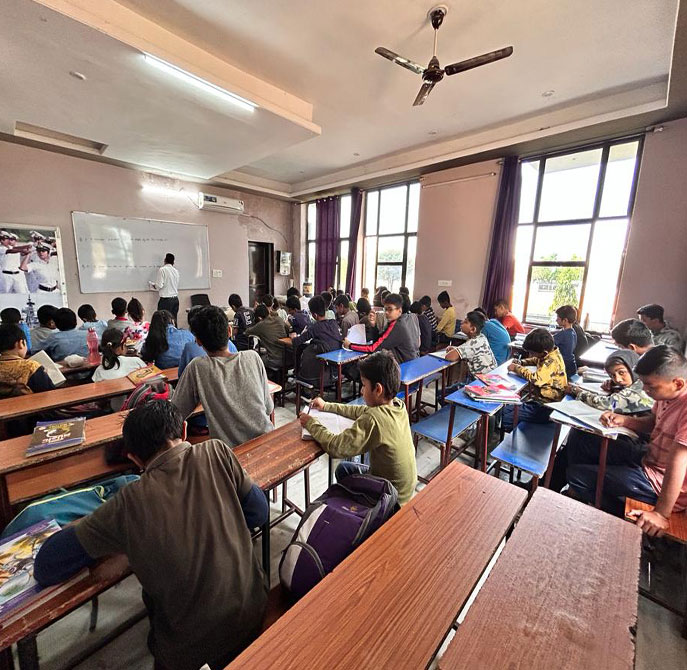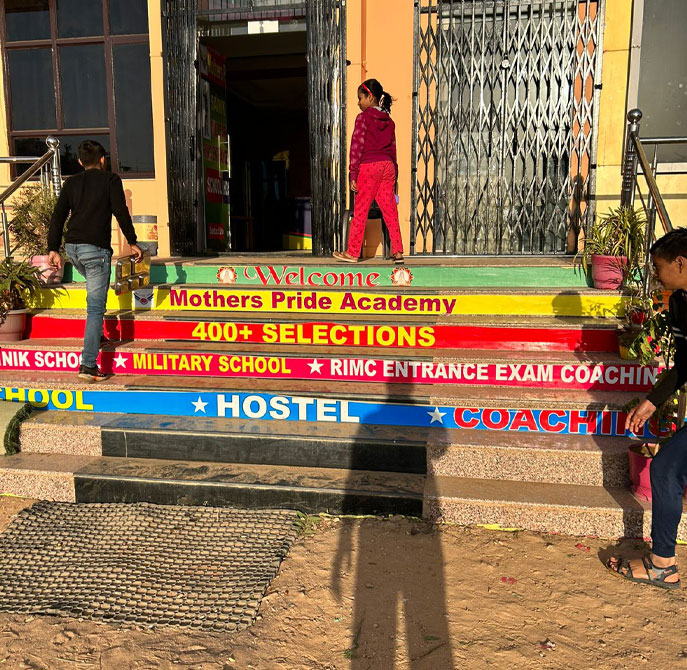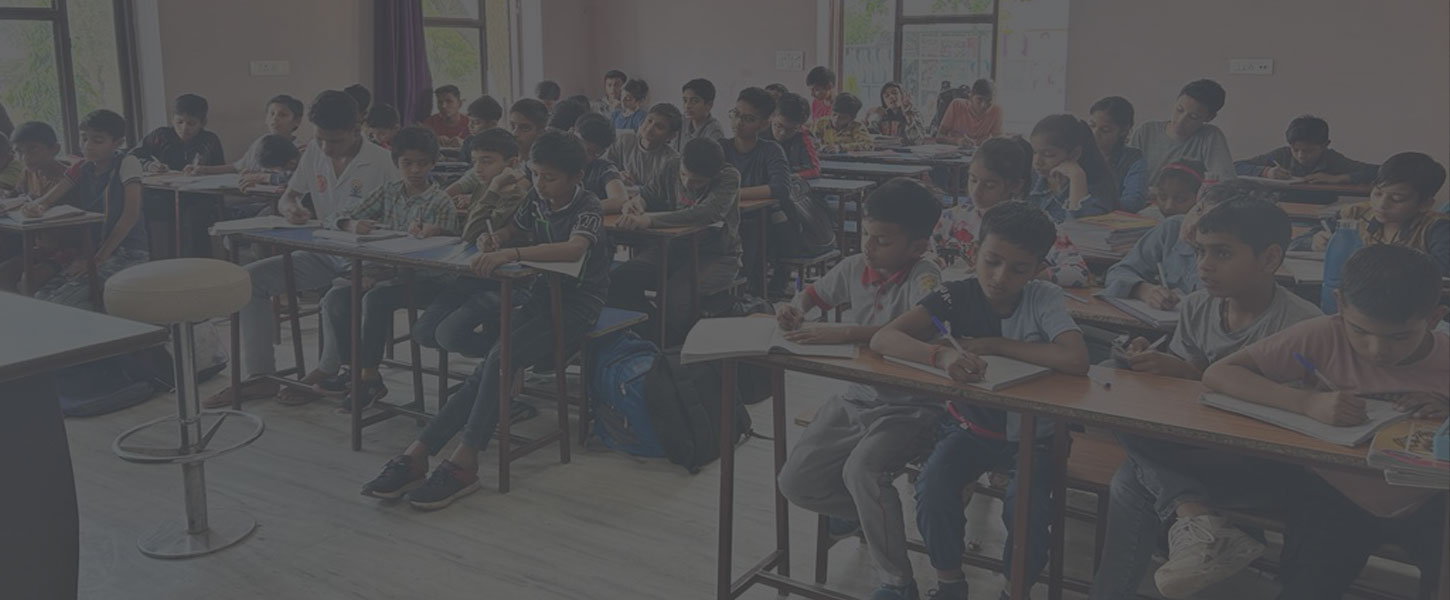 Mother Pride Academy best Sainik school in Jaipur, Very high quality in education

This academy is not only improve the knowledge of your child this academy also improve the moral and ethical values of child. I am very happy with this academy my child will select or not I don't know but he is learning the ethics of the life. With the help of teachers he will crack the exam Aakash sir is very cooperative and educated he knows how to take care of child and crack the exam. Thanks sir ji 🙏🙏

Key points about this institution: ✓Debutant player in 2020 across R.M.S. coaching services. R-RIMC, M-Military school, S-Sainik School. ✓Top Experienced Faculties-According to me ,This is the most important parameter in Result, Rating and Credibility of any Institution. ✓All essential facilities available including Hostel accommodation. ✓My message to viewers, make debut your ward in early age in competitive world, and explore and examine their potential, and This competitiveness also helps in decision making for their higher education.

Personality development along with Course provided my son a better character.

90% question came from Mother Pride Academy study material, Very good course.

Very good Academy , Very Good Course. Child learn etiquettes too.

"I highly recommend Mother Pride Academy, because it is extremely informative and has the most current information on early childhood education. "